Fall 2006
Continued
Hunt # 3
Chris from NY hunted with us last fall on an early October Bear hunt. We called the hunt after 6 days because of pounding weather and no Bear moving.
This fall Chris returned for a mid September mainland hunt. They hunted based out of beach tent camps sighting several Black Bear and a Wolf. After 4 days Chris wanted to relocate to the Prince of Wales Island Cabin. Chris sighted a few more Black Bear some Deer and got some Silver Salmon fishing in, while based out of the Cabin. Chris didn't tag an animal.
Hunt # 4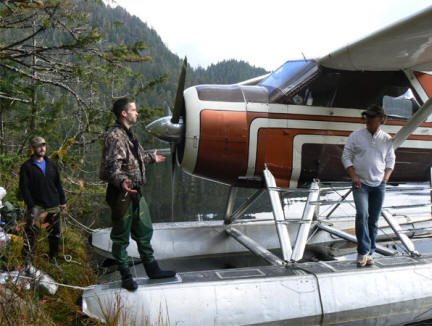 In late September Gainer came up from UT for a mainland hunt. Bob, Brian and Gainer flew with Jeff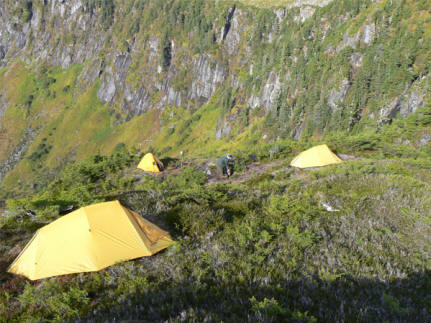 After several days of hunting out of a lower muskeg camp they moved up a little higher on the mountain.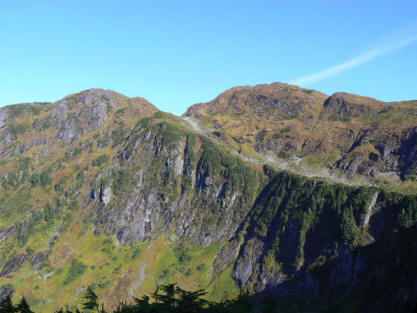 The view from camp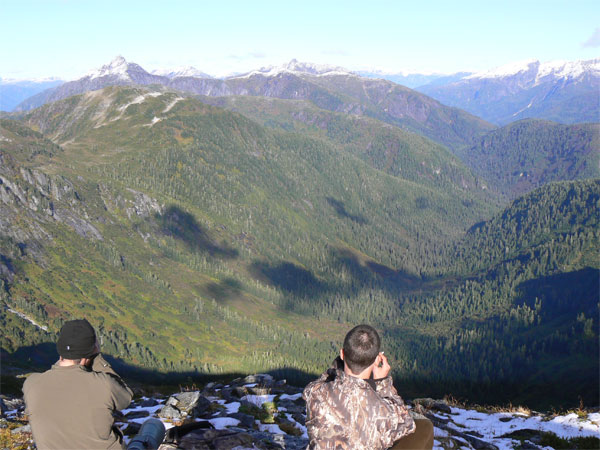 They glassed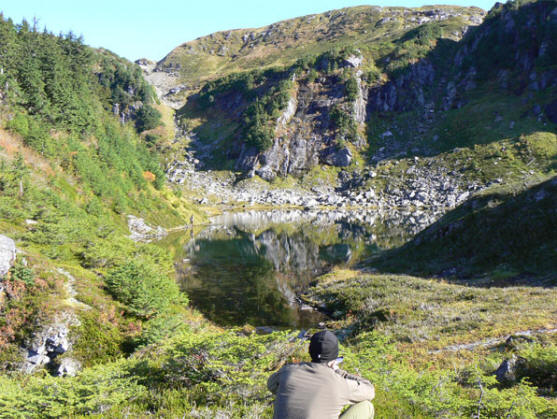 and glassed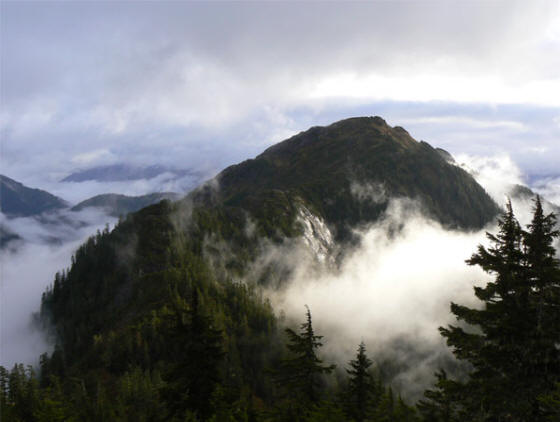 and glassed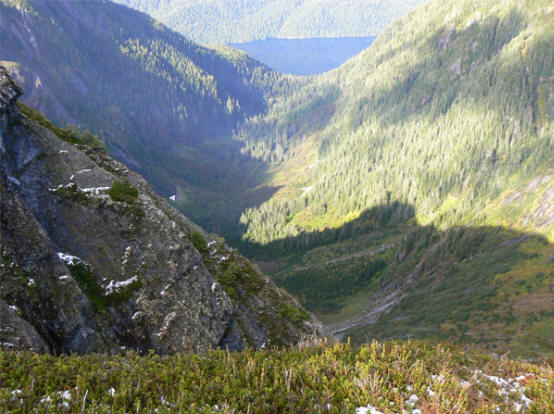 They spotted Bears, Goats, a Blacktail Deer, Wolverine and other small game. They came across very fresh Brown Bear sign but never could sight them.
Toward the end of the hunt they spotted a nice Goat on the right of this big slide on the next mountain over. The stalk was on.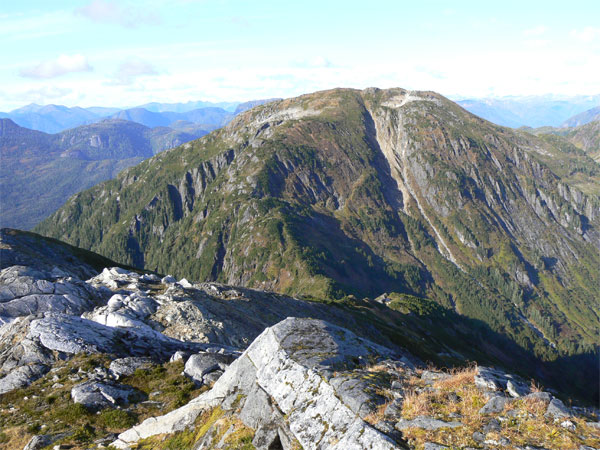 Even though the Brown Bear gave them the slip Gainer was one happy hunter with a fine Mt Goat.