Fall 2003
Hunt #1
First up was Doug and his son Tyler from ID for a mid August Mt Goat hunt. The weather had been hot a dusty and the Goats were holding tight to the brush, cracks and crevasse. Not moving much at all.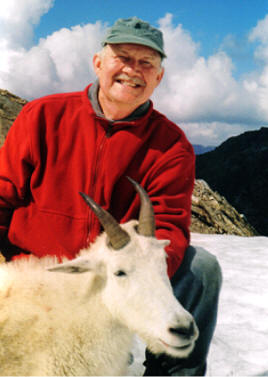 Doug and I hunted together and Tyler hunted with Bobby. Doug took a nice Billy but Tyler didn't. It was Tyler's second big game hunt.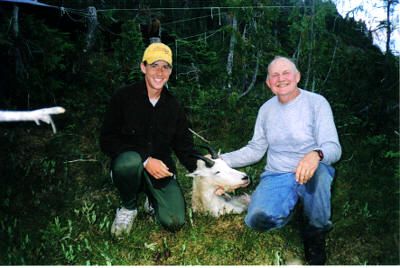 Tyler did miss a nice Billy and made several stalks but just didn't connect.
Hunt #2
Mike Snapp came up from FL for a Goat hunt. We flew into a new Goat lake. Mike missed a shot on a huge Billy on day 3. He then passed up several smaller Goats. We had several weather days and Mike decided he would come back next fall and give it another try.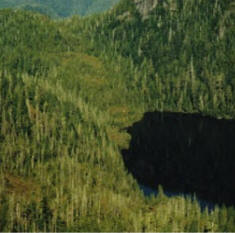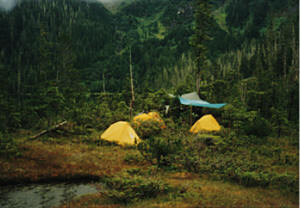 You can see camp as the small yellow dot in the center of the picture on the left.
Hunt #3
Doc Don arrived from GA for a Goat hunt. Bobby and Brian and the Doc hunted at the same lake. Don connected on a nice Billy.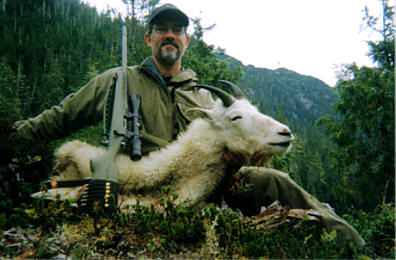 Then they relocated to Prince of Wales Island where the Doc pulled the trigger on 2 Sitka Blacktail bucks.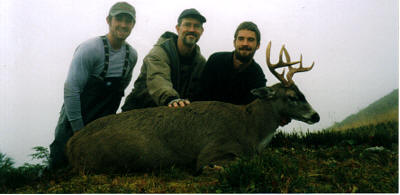 This is one big bodied 3x.
Hunt #4
Howie form PA came up for his second Bear with us. This time he wanted to hunt Prince of Wales Island on a fall hunt. After several days we were able to get a nice Black to respond to the call.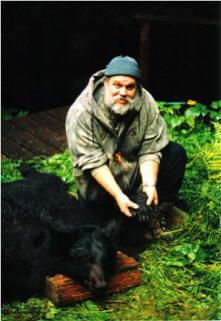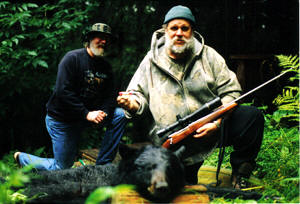 Guide John Rommen helped on this hunt.
Hunt #5
Jeff from NY was next up and he and Bobby headed out for some Mt Goat hunting.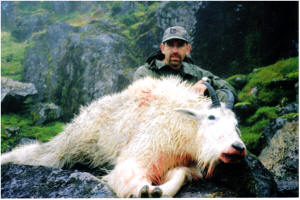 Jeff connected on a very nice Billy.
Hunt #6
The next hunt found me relocating to Hyder for a Brown Bear hunt with Pat Lefemine of Bowsite.com. The weather was not kind and we threw in the towel mid hunt. Check out the hunt story on Pat's site (including video clips)
http://www.bowsite.com/bowsite/features/LIVEHUNTS/fallgrizzly2003/INDEX.cfm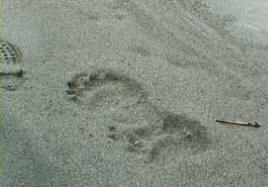 Hunt #7
Back to Ketchikan and hooking up with Roy form MI. Brian went with us out to the Hollis cabin for some deer hunting. Roy's mobility was very limited because of both knee replacements not long ago. He was able to take a small buck that he was very happy with.