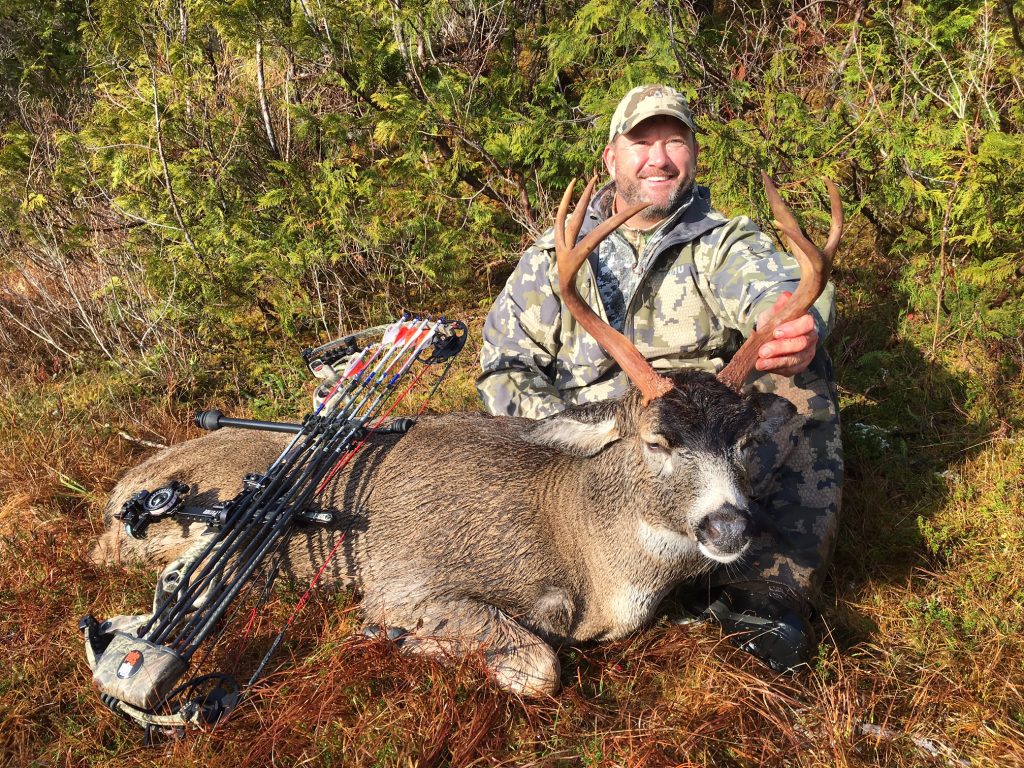 Welcome to Northern Professional Outfitting & Guide Service/Muskeg Excursions. We are pleased to offer boat-based hunting and fishing from the 44′ Ashley Louise, as well as Alaska interior hunts.  Whether you want to photograph a Mountain Goat or Brown Bear, have a remote campout Bear viewing experience, fish for Coho Salmon and try your hand at crabbing,  hunt for Bear in the Misty Fiords,  or World Class Sitka Blacktail Deer in remote Prince of Wales…. your Alaska hunting adventure starts with Northern Pro Guides (previously Muskeg Excursions.)
We offer fully guided adventures in Southern Southeast Alaska on Prince of Wales Island and in the Misty Fjords Wilderness Area .. including Hyder, Alaska … big game hunting, fishing, backpacking and wildlife viewing.
Muskeg Excursions is licensed, insured and works under a Priority Use Permit on the Craig and Misty Fjords Ranger Districts of the Tongass National Forest and is an equal Opportunity service provider.
Contact Us to Discuss Your Alaska Hunting Adventure !