continued part # 5
We hooked up with Matt in Ketchikan after Jim headed back to Main.
After a few days of hunting Matt put the perfect stalk on this Black Bear.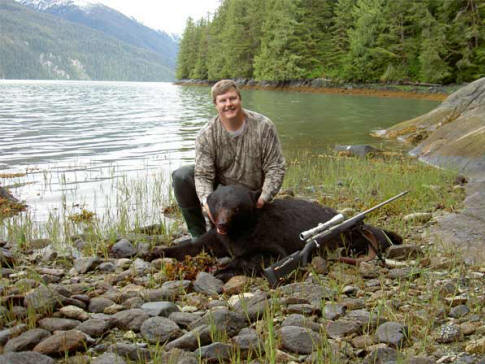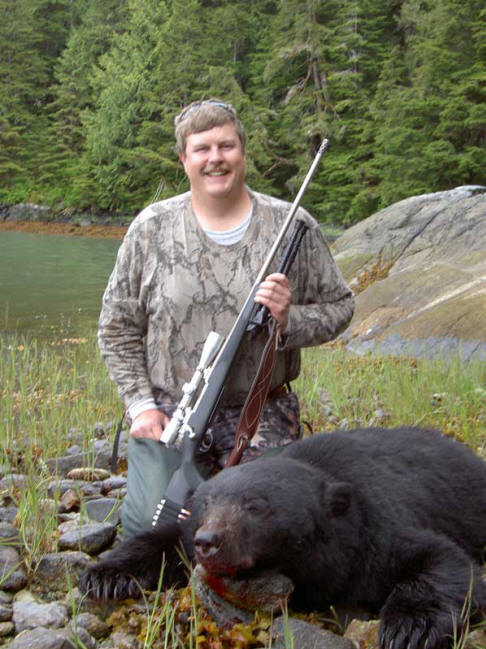 We had to move it up the beach as the tide was coming in so we took a few more pictures.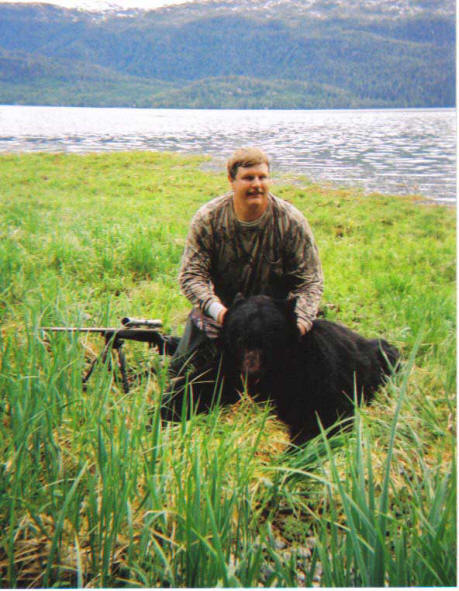 Getting him ready to skin.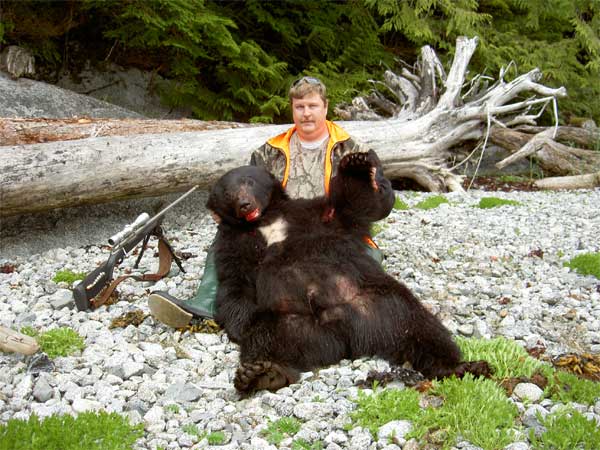 Matt also got in some good Dollie fishing ...