Howie came up first this spring to hunt out of the Cabin at Hollis .... This is his 5th hunt with Muskeg Excursions.
We stopped and cooked up some hot dogs one day while hunting the beaches.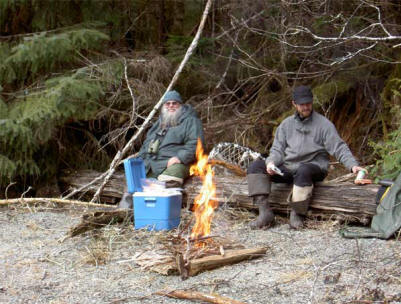 Howie brought a long range shooter .... but the winter was still all around and the bears were slow moving. Howie will be back !!!!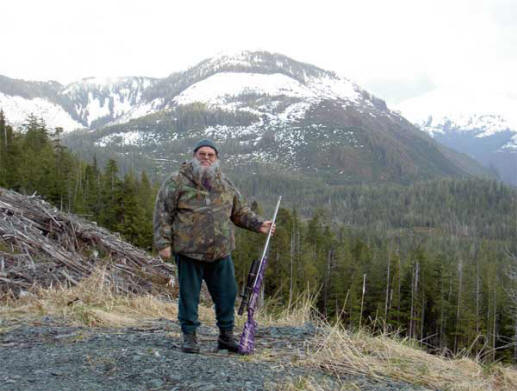 Next ..... Brian and I relocated to the Mainland where Bob, his son Travis and Bob flew out with Jeff Carlin and met us for a hunt.
Colorado Bob was hunting with Brian and Florida Bob and Travis were hunting with me. After a couple days of sighting Bears Colorado Bob knew what he wanted. A nice Cinnamon.
Early the next morning I ran Brian and Bob up in the inlet as the tide dropped. We spotted a Cinnamon and I left with the tide and they started the stalk to get a closer look.
Colorado Bob connected after a great stalk.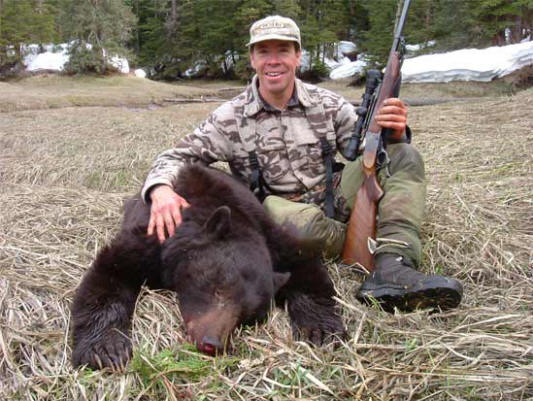 A nice Cinnamon .....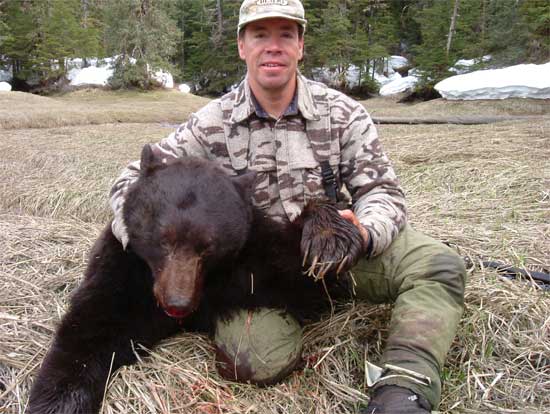 Getting ready to do a skinning job ....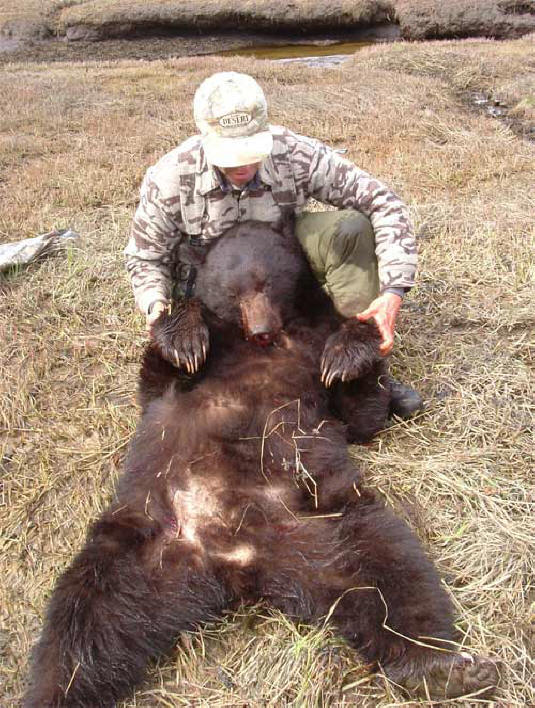 Late the next evening .......
Travis connected on the next bear of the spring for us. Travis his Dad and Brian made a classic stalk and took another nice Cinnamon Black Bear.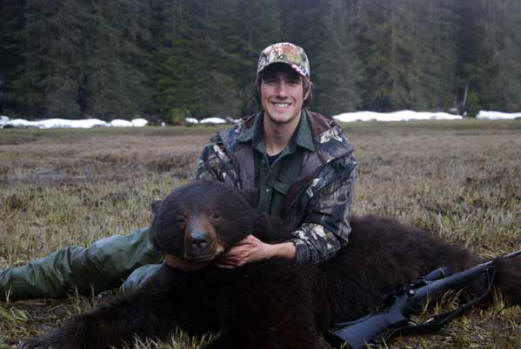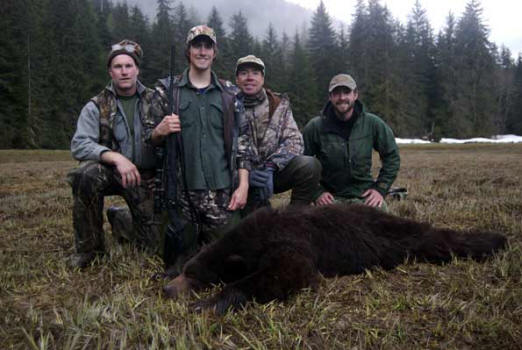 Brian posing with Travis' Bear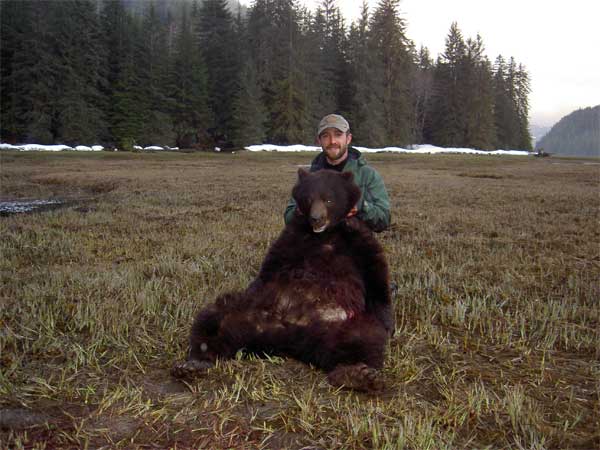 The Bob's and Travis' hunt continues:
Click on Spring '07 continued part # 2