Continued #3
The boys got in a little Crabbing ..... We let all these female King's go but had plenty of Dungie eating.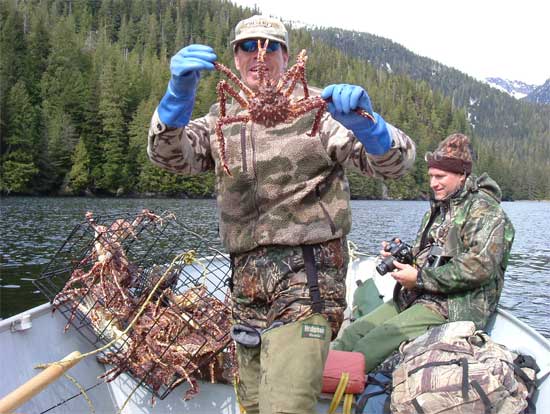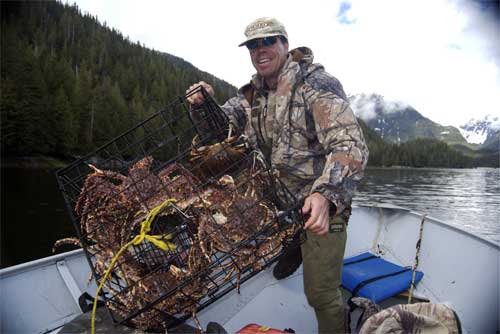 And some Shrimping !!!!!!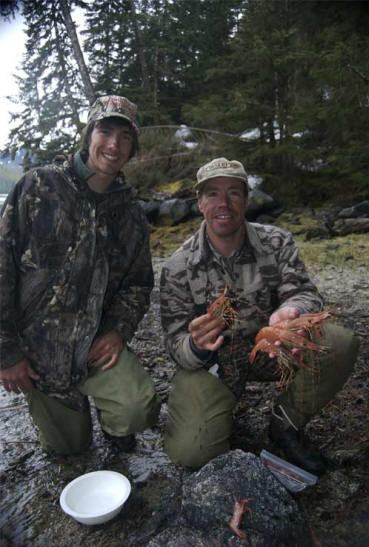 and Shrimp eating !!!!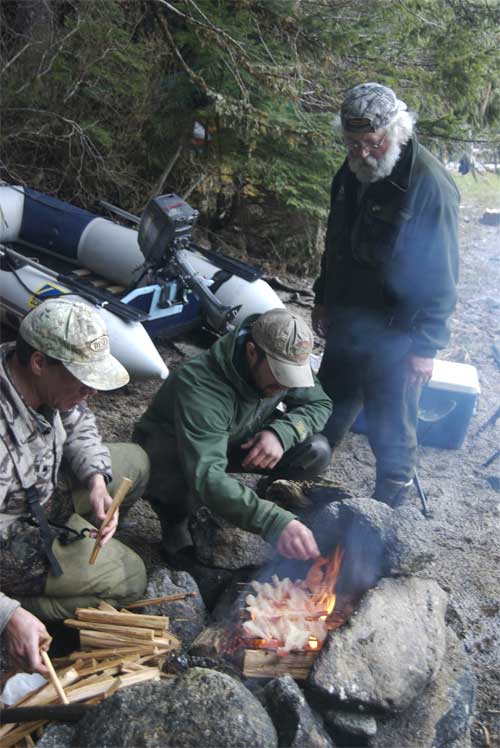 and Fishing !!!!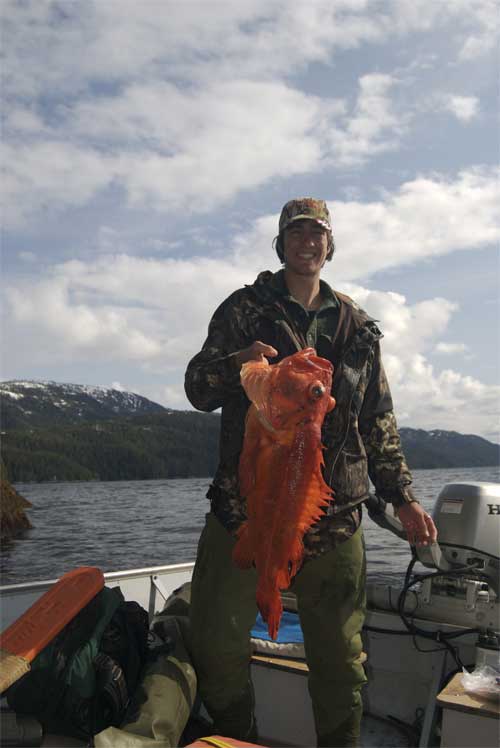 Bob spotted this Bear one day and couldn't seal the deal. Bob, Travis and Brian went back the next day and things went well.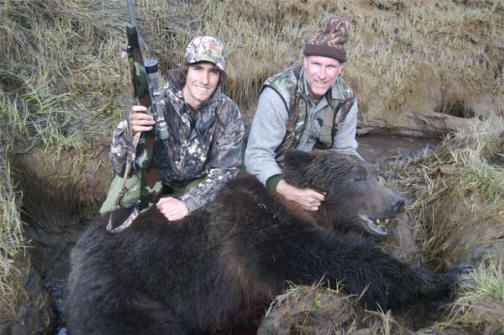 Bob connects on a nice brown Bear.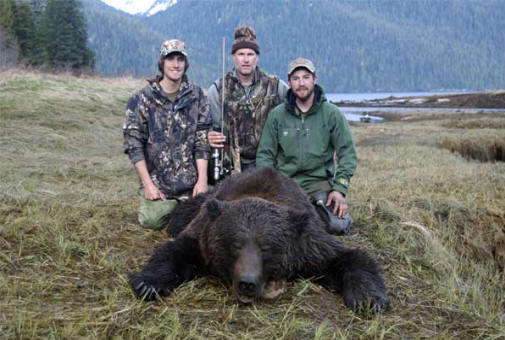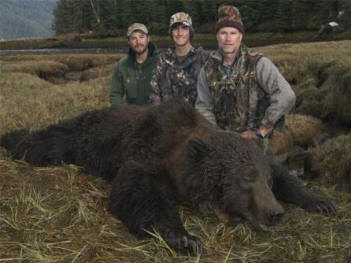 Jim from Maine was the next hunter:
Click on Spring '07 continued part # 4