continued part # 4
This was Jim's second hunt with Muskeg Excursions ... he came out from Maine.
The spring was getting greener even though there was deep snow still upland.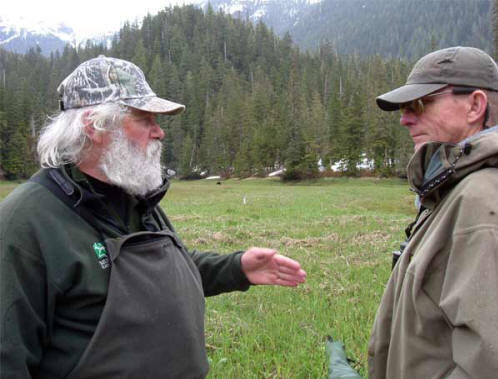 Jim also got in some Crabbing action.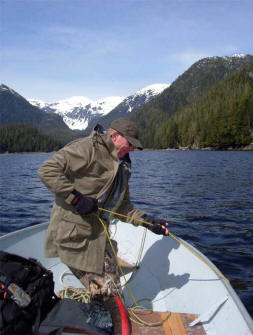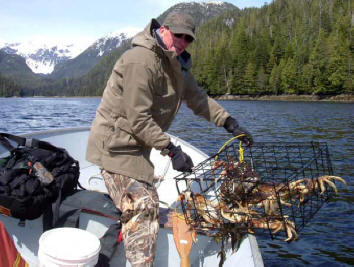 One day while hunting the shoreline we sighted this nice Cinnamon sunning along the rocky Beach.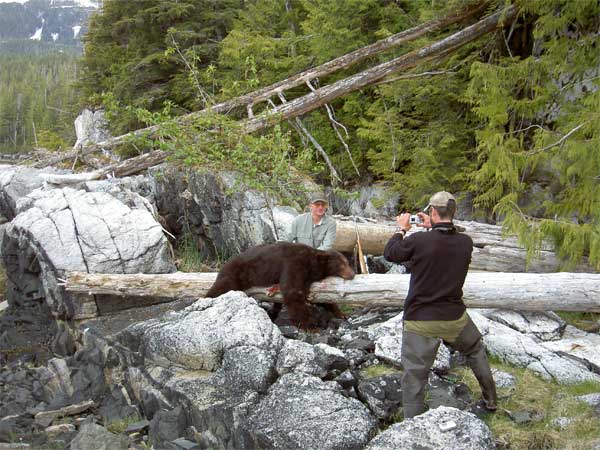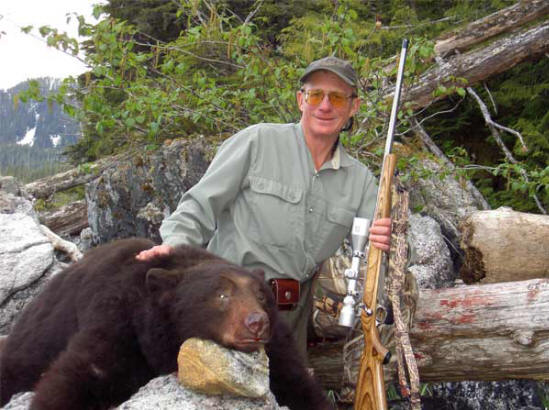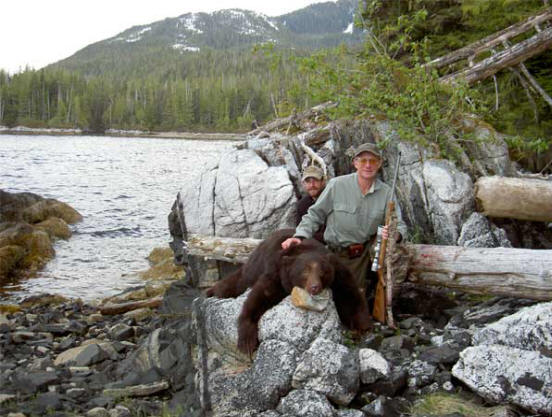 Jim was very happy with his Cinnamon Black Bear.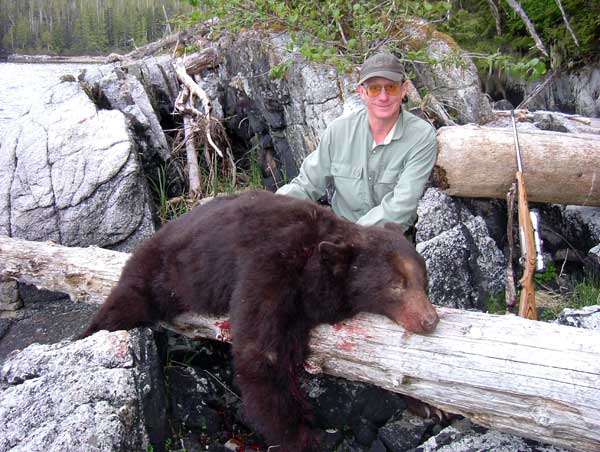 For the last hunt of the Spring ... Matt came up from the California coast.
Click on SPRING '07 CONTINUED #5