Hunt #1
Jon took a few days out of school up in Anchorage and flew down with his Dad, Ken for a bear hunt.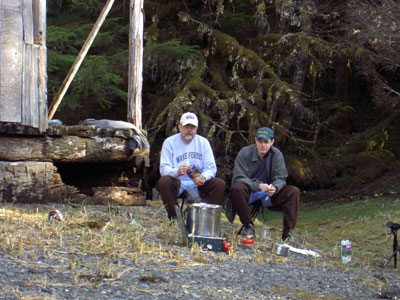 Ken and Jon enjoying a freeze dried meal supplemented with FRESH CRAB.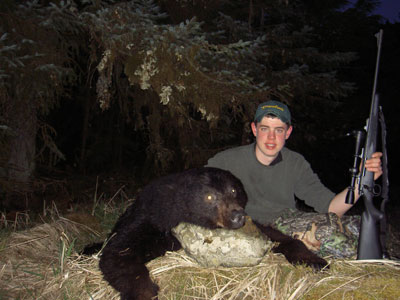 Jon took a nice Boar that green scored 19 14/16.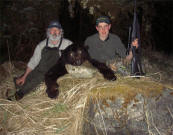 Hunt #2
Howie came up from PA for his 3rd hunt with us.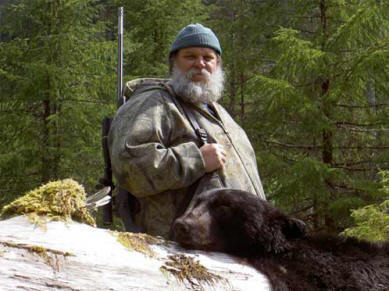 He took this Boar with an excellent hide.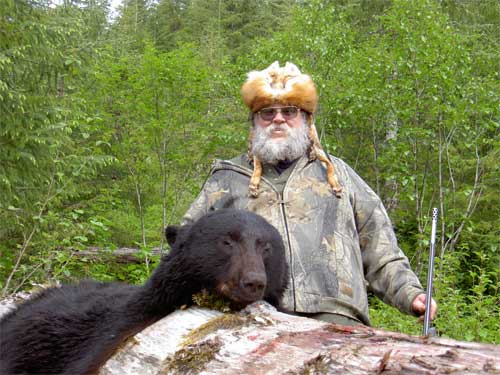 It will make a very nice full mount to go with his full mount Black Sow he took from POW Island on his last hunt and the Glacier Blue Bear he took over in the Mistys.
Now it's over to the Mistys