Spring continued
Hunt #3
John flew down to Ketchikan from Kodiak to meet up with his brother from Utah. We then went out to Prince of Wales and hunted for the week.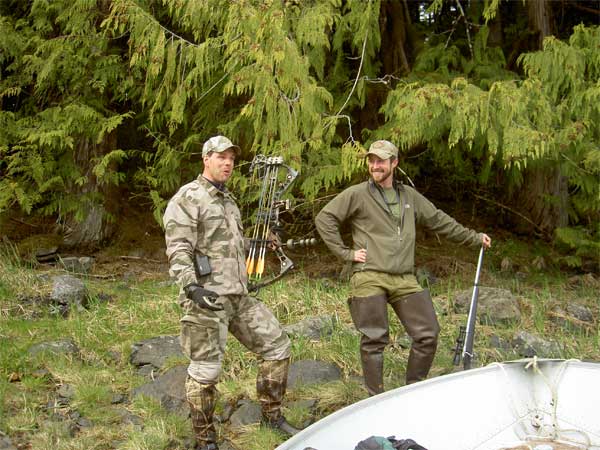 John and Brian was a little pumped after making a classic stalk.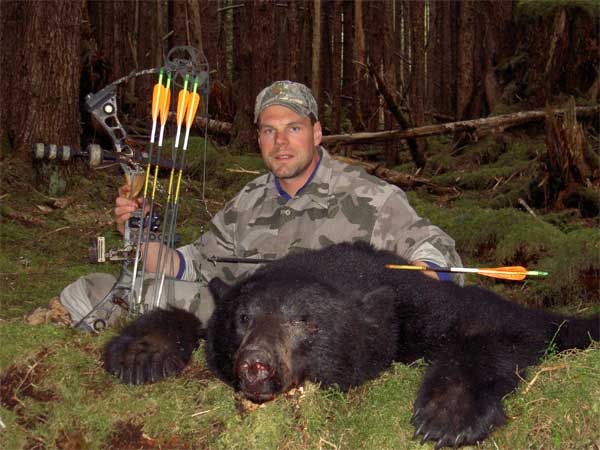 His Mathews Switchback in 70lb pull worked great on the P&Y class Black.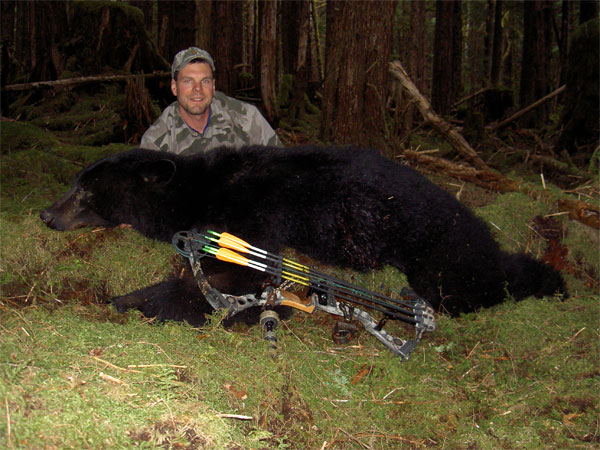 Over 6 foot hide length.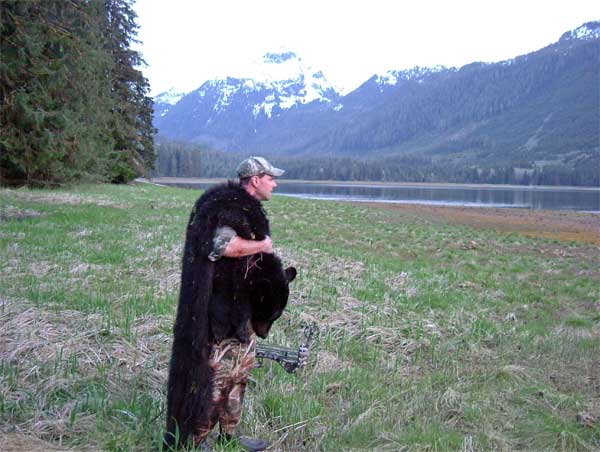 The pack out to the skiff.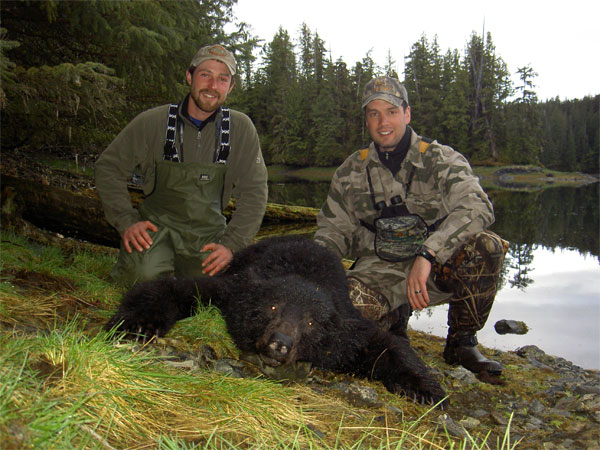 Two days later Jeff took this nice Black at about 125 yards from the point in the background to his left.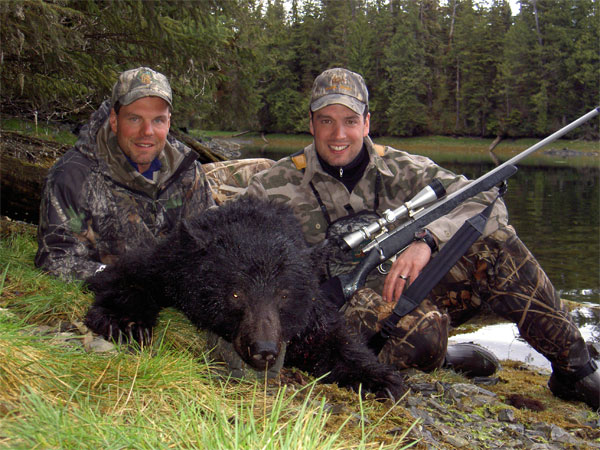 Two very happy hunters.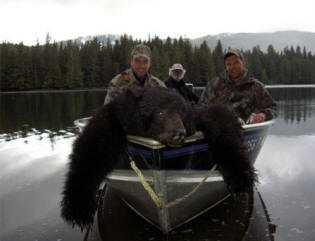 Bear in the Boat is a great feeling.